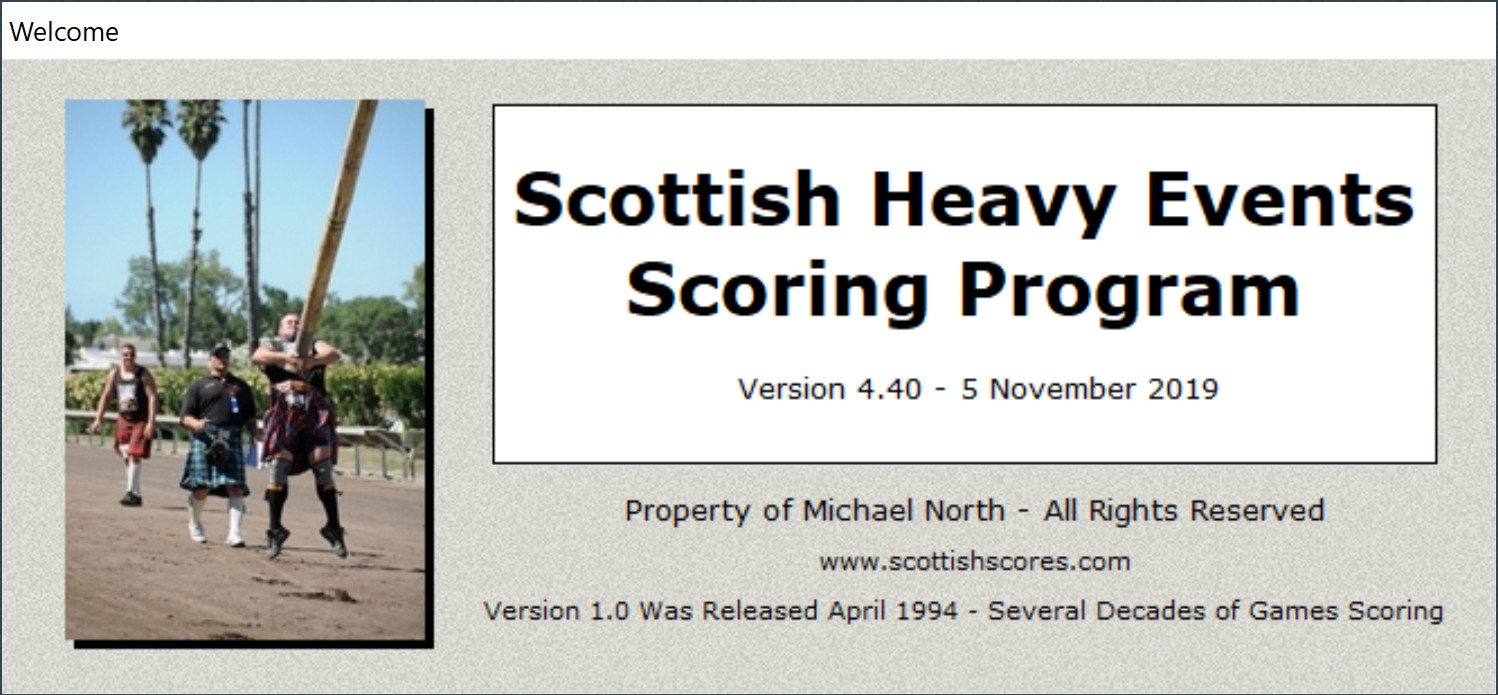 The Scottish Heavy Events Scoring Program was created in 1994 by Michael North. It was designed for use on a PC-compatible laptop so scorekeepers could move away from using pencil and paper to keep scores. Athletes could see the evolution of the competition in real-time instead of waiting until the end of the day for results.
The program has evolved over the years and was last updated in Nov 2019. It is provided free of charge to any, and all, Scottish Games hosting organizations and scorekeepers.
Michael has nearly completed a radically different version of the scoring program that runs in a browser and can be used in real-time while the Games evolve if a WiFi hotspot is available.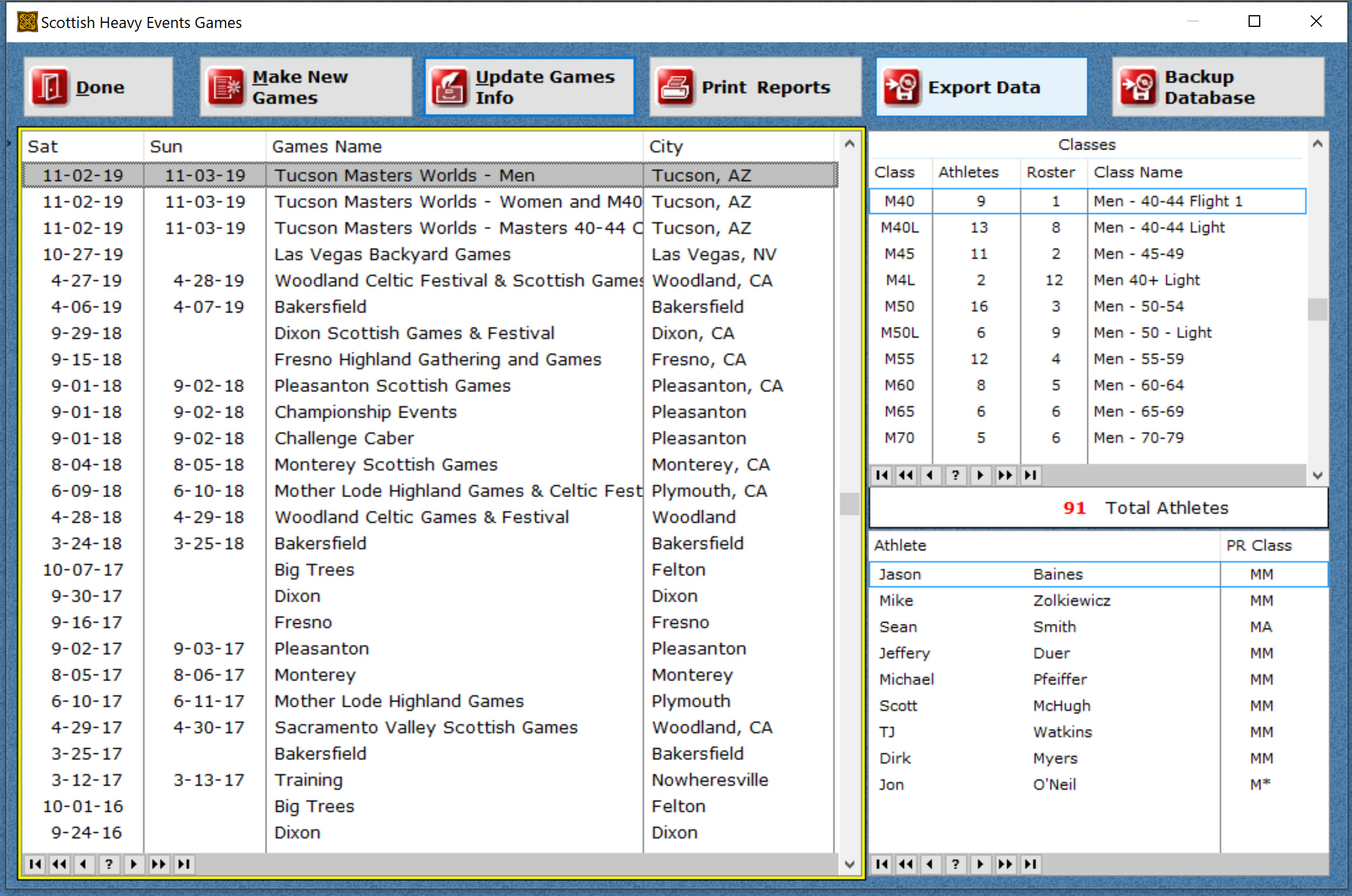 The laptop scoring program runs on any PC-based computer running MS-Windows or on a MAC that is running Parallels (or equivalent Windows emulator).
The program is in its final stage of development and there is no plan to update it in the future. Even so, it will serve scorekeepers who do not have an on-field WiFi connection for years to come.
The program is easy to install and is easy to use. Best of all it is FREE. This is Michael's way of paying back all the support and enjoyment he has received from the Highland Games community over the past several decades.
Two download buttons are provided. Each provides the latest version of the program. "Update" is solely for those who are updating an existing installation. "New Install" is for a brand new installation. Both provide the necessary files in a Zipped archive. Simply unzip (via PKZIP, WinZip, etc.) and copy the files to the desired folder.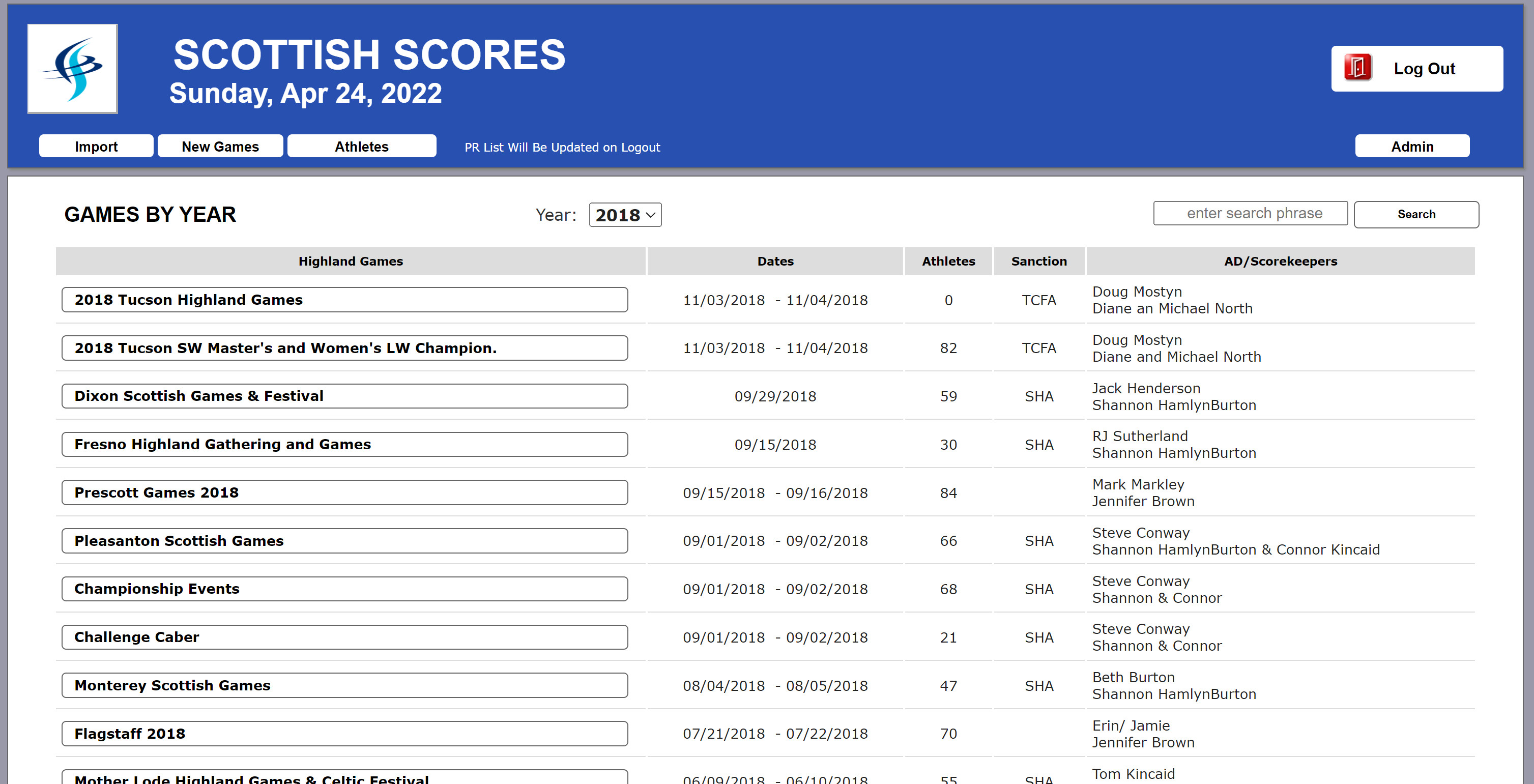 Actually, this website IS the Cloud version.
This website has two personalities. For the general public, one can search the database and see results from Games as far back as 1993. It is hoped that a source will provide results back to the 1970's.
Certified Athletic Directors and Scorekeepers can be granted login access which opens up the full real-time scoring feature.
The Cloud version is easier to use, does not require a program loaded into a laptop and allows athletes to see their progress as it is entered by the scorekeeper. That is right; as scorekeepers enter the results, athletes can view the results in real-time.